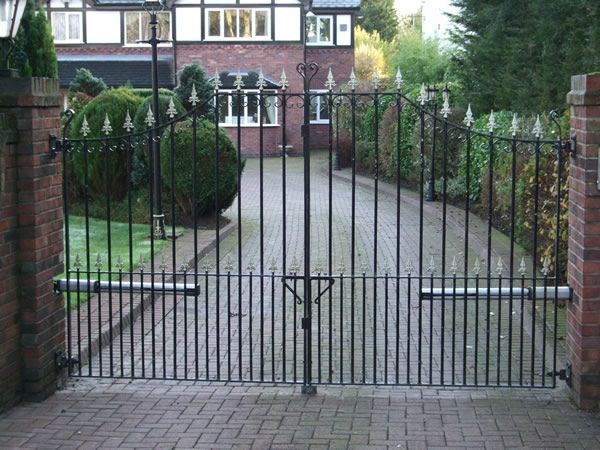 Automated Gates
At Gated Security Designs we can provide automated gates to suit almost any situation and environment. All automatic gate systems must be installed in compliance with current EC Machinery Directive regulations and our knowledge and expertise will ensure that the system fitted will comply.
Gated Security Designs are also able to conduct a review of your current installation to ensure it meets the requirements of the applicable standards and will be happy to provide a quote for any work required to bring the system in line with European regulations.
Existing gates or new gates?
Most existing manual gates can be converted to automatic gates. As registered BFT installers, we will be able to you advice as to any changes that may be necessary. It is important to consider the physical condition of the gate post and to ensure that they are suitable for mounting the electric gate openers and accessories.
If you are considering a new electric gate installation, as registered BFT installers we will be able to advise you of the exact requirements regarding post sizes, positions, suitable gates and any cable provisions.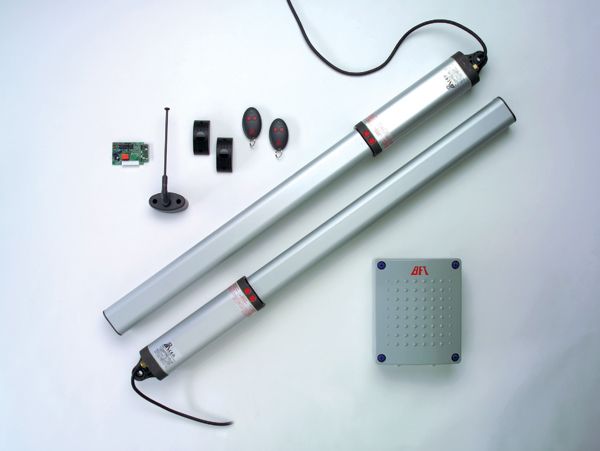 Electric gates can be automated to either swing open or to slide open and in the case of swinging gates the opener may be concealed underground or may be gate mounted. The most suitable opener for your installation will depend on the space available and the type of gates selected.
Ram operators are sleek, modern and fit neatly on the rear face of the gates about waist height. These operators are easier to fit and are lower cost than the underground systems, but are slightly more obtrusive. Hydraulic ram operators are generally fitted in higher duty situations such as multi-user entrances.
The underground operator for each gate leaf is contained in a secure steel foundation box concreted into the ground at the base of each pillar. The gate automation is unobtrusive and visually very neat – all that shows is the steel lid.
The usual arrangement is for a single gate to slide across the opening, requiring a space for the gate to move into which is somewhat greater than the size of the gate opening. Where space is a premium, tracked sliding gates can be supplied as a pair of bi-parting gates.
A sliding cantilever gate does not require a track across the opening and is therefore suited to areas with uneven/slopping entrances. A cantilever is mounted on precision made carriages fixed to a substantial concrete foundation to counter balance the gate overhang. The total length of the gate is approximately 50% longer than the opening so that the gate is cantilevered when closed. The side space required for a cantilever gate is therefore greater than that for a tracked sliding gate.
As BFT installers we have a wealth of experience in providing access and control solutions for your electric gate. Whilst it may seem that you just want to control your automatic gates by hand held remote control there is usually more to consider, for example, Postman, milkman, waste disposal, paperboy etc. or friends and relatives arriving by vehicle and on foot.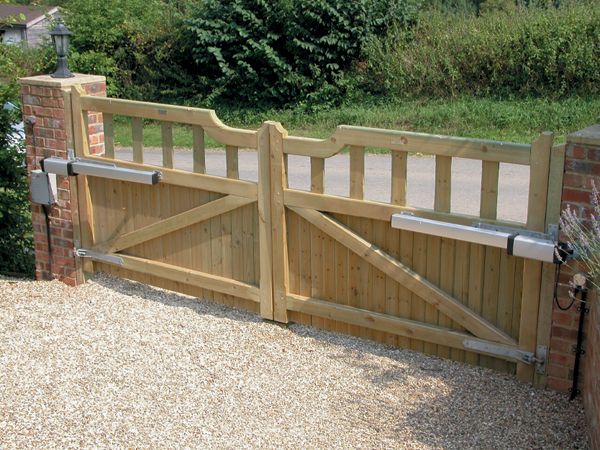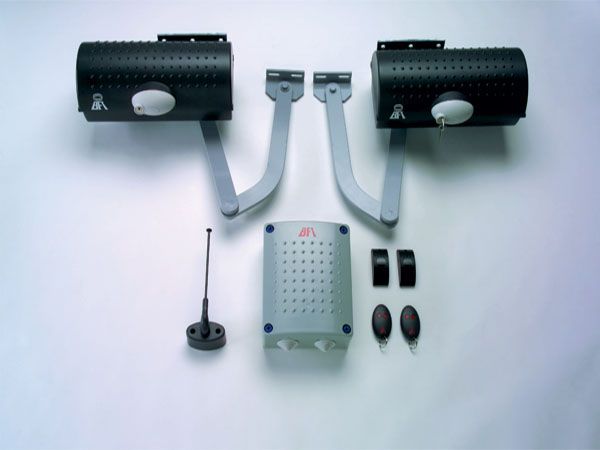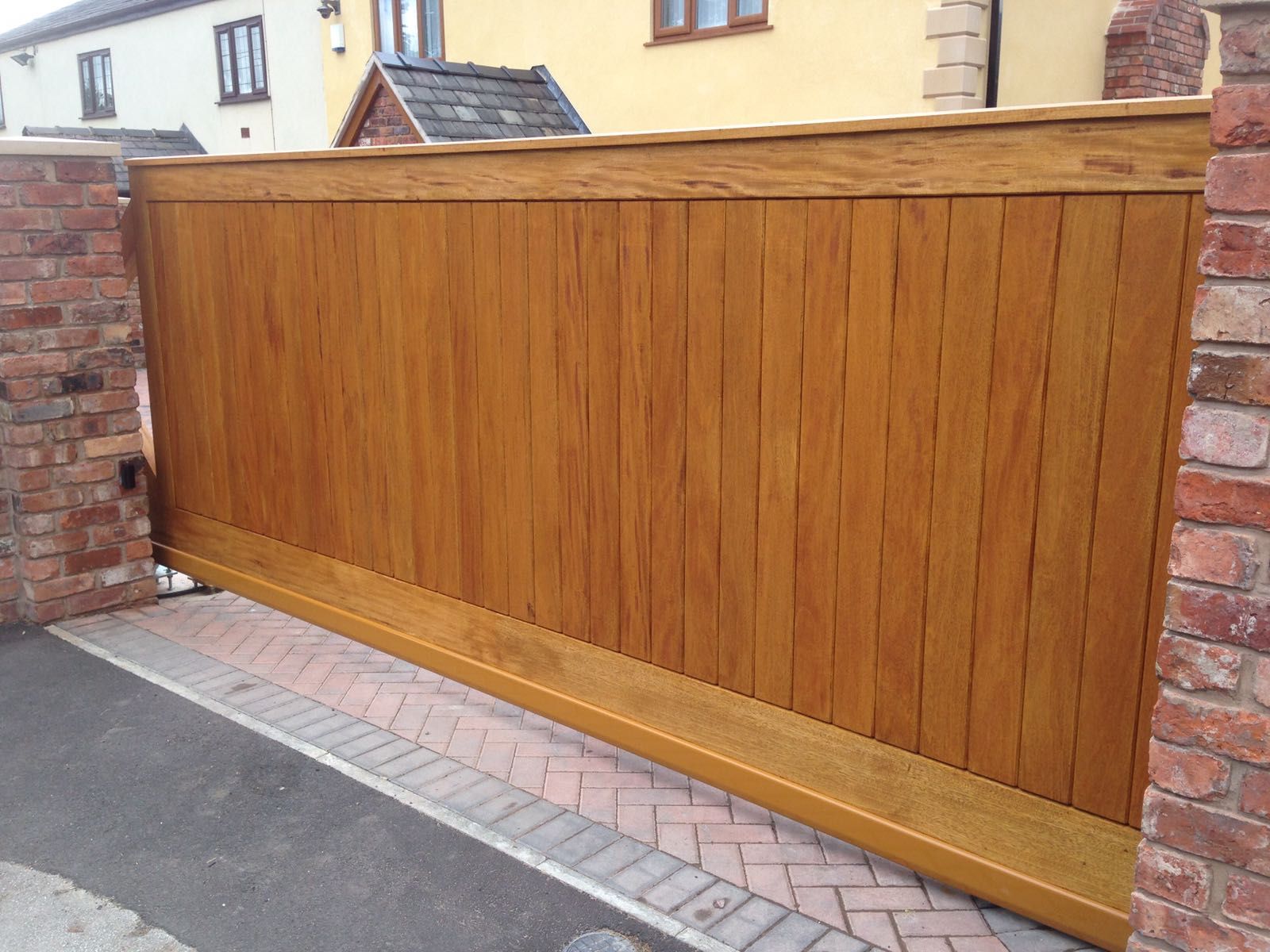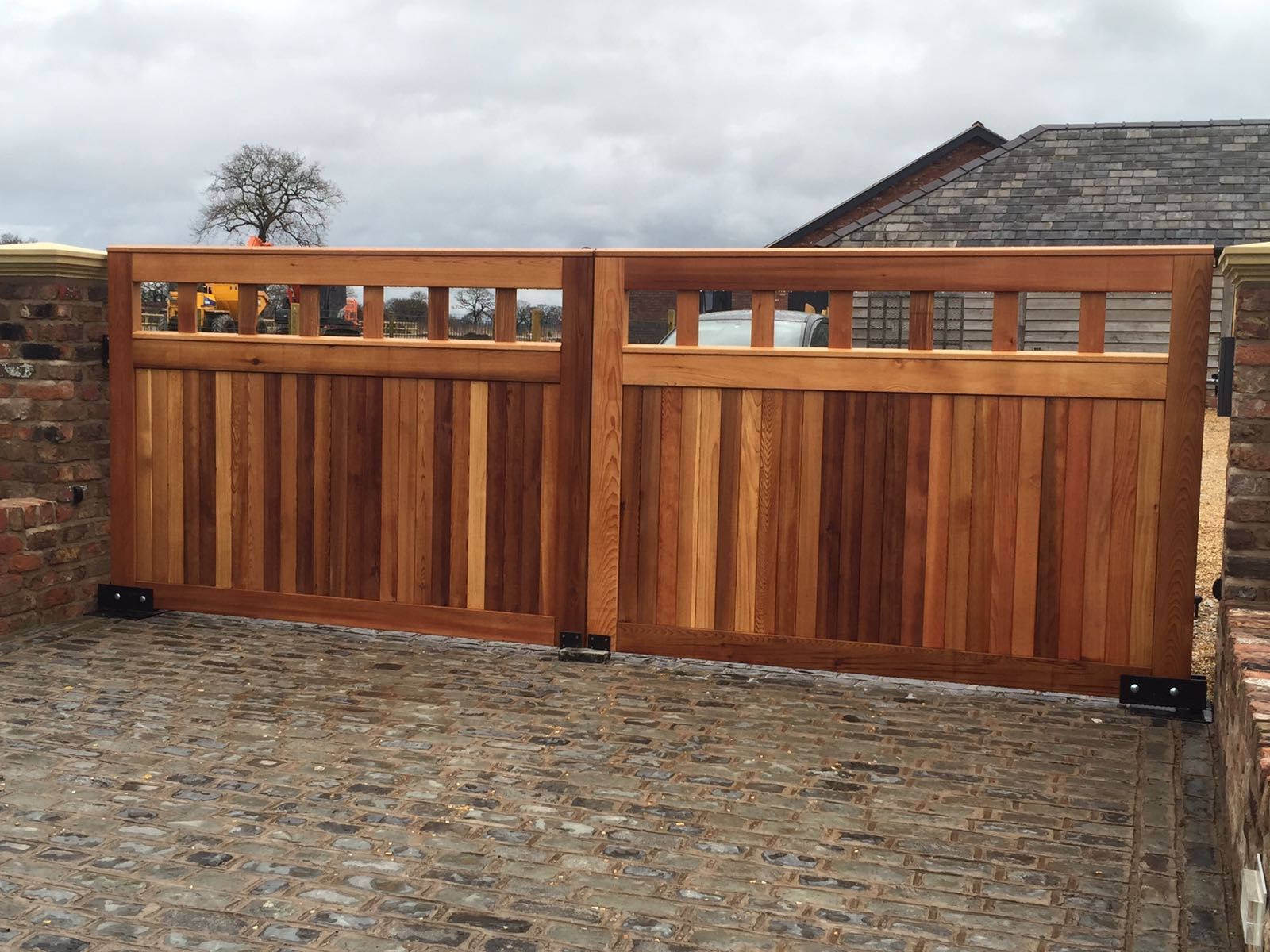 CUSTOM DESIGNED GATES
With over 20 years experience in the engineering trade, you can rely on us to build a bespoke gate for your property call us today on 01617 736 919